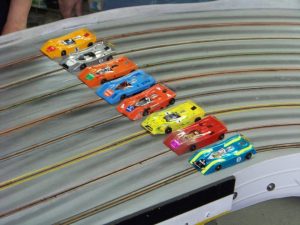 Chicagoland Raceway is a full service slot car racing facility in Westmont Illinois – just a short hop from Chicago.
We feature 2 custom built 8 lane commercial slot car racing tracks that were built by shop owner and world renowned pro slot car racer Mike Swiss.
Chicagoland Raceway's owner Mike Swiss is a multiple time National Champion professional slot car racer, and former manager of Koford Engineering's slot car division – a top manufacturer of specialized slot car racing parts & accessories.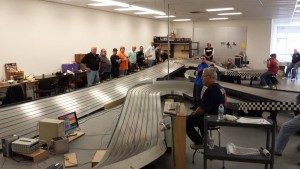 We host annual and monthly major slot car racing events, as well as a regular schedule of weekly races for a wide variety of classes, featuring many choices in types of cars, budget, and level of experience – from beginner to expert!
We feature a vast inventory of slot cars, controllers, parts, tools, and supplies – everything you need to enjoy the hobby. We specialize in many custom products manufactured or custom made by Chicagoland Raceway, as well as a full line of products from many other slot car product manufacturers.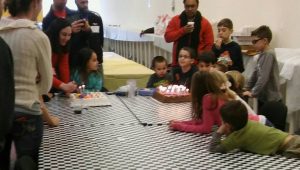 In addition to our racing program – we provide the track, cars, and controllers that you can rent – just for fun!
We also host parties – whether it is for a birthday, scouting or other group, or a company fun event – we provide an entertaining racing party that is fun for all ages!
Whether you live in the Chicagoland area, plan on visiting soon, or just need to browse or purchase any of our specialized slot car products – we look forward to serving you!
Welcome to Chicagoland Raceway!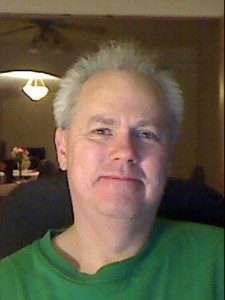 Mike Swiss
Owner
Chicagoland Raceway