Plan your next Party at Chicagoland Raceway!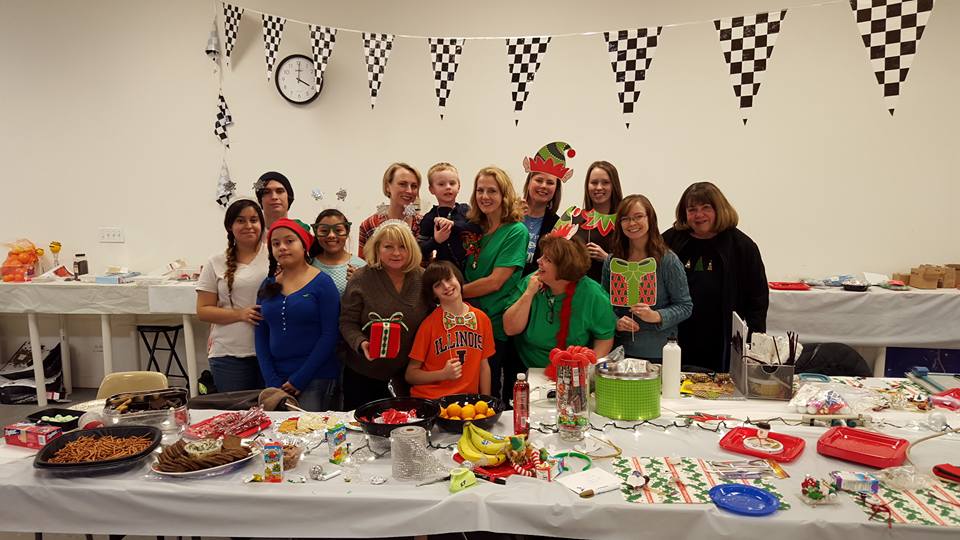 Have your next party at Chicagoland Raceway!
Birthday Parties – Company Team Building Events
Scouting Parties – Church Groups
Fund-Raising Events – or ANY Occasion!
Slot Car Racing Party Package Includes:
RACING:

Race on our huge 8 lane slot car track!
Track, cars, & controllers are all provided!
You just bring the racers!
75 Minutes of Racing – including instructions & practice,
followed by fully supervised and managed racing with computerized lap counting and race announcer.
More then 8 racers is no problem! Races are 1 to 2 minutes per race heat, and the racers rotate in on the lanes. It all moves along very quickly and everyone gets equal turns to race!
No limit on number of kids. (or age!)
Average number of racers is 12, but we do 16-20 pretty regularly.
PARTY:
45 minutes after race party time, for food, cake, presents, etc.
You can bring your own food, or order in.
Pizza Hut is next door for your convenience.
PRICE:
Price is $160 for a 2 hour party (up to 16 kids).
$5 for each additional child.
Have your next party at Chicagoland Raceway!
Call for more info – or to reserve your party date!
708-203-8003
We look forward to hosting your next party!
Sincerely,
Mike Swiss
Owner
Chicagoland Raceway
708-203-8003
Book for Reservation
or
Give us a call for more info!
Slot Car Racing in Chicagoland
Chicagoland Raceway
17 West Ogden Ave
Westmont, IL 60559
708-203-8003
email: mikeswiss86@hotmail.com